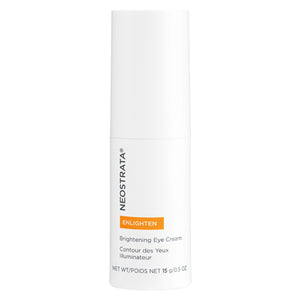 This strengthening eye cream blends antioxidants, peptides and algae extracts together to target visible dark circles to brighten, firm and hydrate the delicate skin beneath the eyes.

An anti-aging blend of gluconolactone and bionic acid work together with the skin's natural hydrating matrix to balance and brighten skin.


A Multi-Action Complex Of Antioxidants
Peptides
Algae Extracts
Stabilized Vitamins C & E
Pha Blend (Gluconolactone And Lactobionic Acid)


Targets visible dark circles.
Formulated to brighten and firm the look of tired eyes.
Fragrance-free


Gently apply to the eye area twice daily.