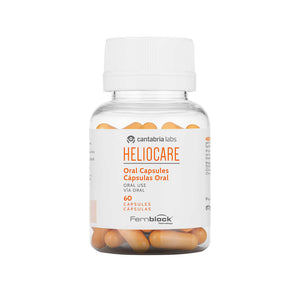 Its formula with Fernblock® helps improve skin resistance to sun damage from the first capsule. In combination with topical photoprotection, they provide homogeneous and uniform protection of the entire body surface and for hard-to-reach areas (scalp, eyes, ears, etc.).

They accelerate tanning, thanks to its beta-carotene content. They are gluten-free.


240 mg Fernblock®, 50 mg Green Tea, 4.8 mg Beta-carotene


Protection.
Sun damage repair.
Antioxidant.
Tanning acceleration.
Effective from the first capsule.
Gluten-free.


Take 1 capsule daily before sun exposure.

Do not exceed the recommended daily dose.