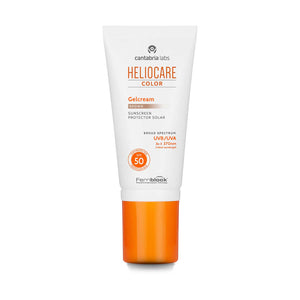 High protection with colour formulated with Fernblock®, sunscreens and antioxidants. Hydrating and noncomedogenic fluid that helps protect skin from sun damage every day and makeup application in one step. Available in 2 shades, it gives a natural finish, with high coverage and can be used as a fluid makeup base for daily use. Tested under dermatological control.


Optimal and stable combination of sunscreens, Fernblock, Green Tea


Broad Spectrum Protection (SPF50).
Sun damage repair.
Antioxidant.
Makeup base.
Hydrating.
High coverage.
Noncomedogenic.
Tested under dermatological control.
2 shades available (light and brown).


1. Apply by evenly distributing small amounts throughout the area and spread gently before sun exposure.
2. Reapply frequently, especially after prolonged bathing or excessive sweating.