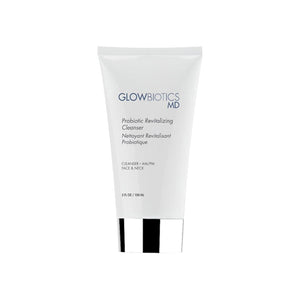 This gentle probiotic cleanser is designed for all skin types to remove impurities like dirt, makeup and excess oils all while maintaining the skin's natural protective barrier.

This is the perfect cleanser for sensitive skin. The prebiotic and probiotic blend also hydrates and improves the balance of the good bacteria on the skin to promote more healthy skin harmony and restore natural skin functions.

Our sulfate free face wash ensures you are using only the best products on your skin, so you are healthy and glowing all day long.


Effectively removes surface impurities including dirt, makeup and oil without stripping the skin.
Soothes and calms redness while leaving skin feeling soft and smooth.
Adds radiance and vitality back to dry, dull, aging skin.
Firms, brightens and hydrates all skin types.

Probiotics, Smart Peptide 189, Aloe Vera, Beta-Glucan, Lauric Acid, Lime Juice, Safflower Acid, Vitamin E:
1. Use AM/PM.
2. Apply to wet hands and rub together.
3. Gently massage onto face and neck with circular motions.
4. Rinse well.