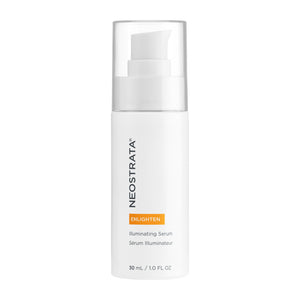 This multi-action serum targets skin discoloration and uneven skin tone. Contains NEOGLUCOSAMINE®, a gentle exfoliator known to help fade the appearance of existing skin discolorations.

This formula includes 4% Niacinamide (Vitamin B3), B-Resorcinol and Licorice Extract to help promote a brighter and more even skin tone.


Leaves skin tone more even, brighter and luminous.


Neoglucosamine® 4% Niacinamide (Vitamin B3)


1. Using fingertips, apply serum twice daily to cleansed skin.
2. Can be smoothed all over the face and neck.
3. Limit sun exposure during and after use to prevent darkening from reoccurring.