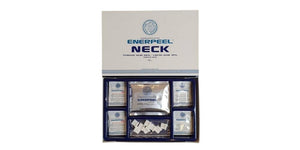 Enerpeel Neck is a medical device based on pyruvic acid 35% and lactic acid 5% conveyed through Enerpeel technology. This device is designed for the treatment of the neck and cleavage.

Indication
Mild actinic keratosis, mild hyperpipgmentation, mild-moderate chrono and photo aging.
30% Pyruvic acid, 10% Lactic acid, Ferulic acid
Clinic procedure.