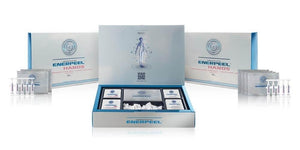 Enerpeel Hands is a medical device based on trichloroacetic acid and lactic acid conveyed through Enerpeel technology and designed for the specific treatment of the hands.

Indication
Actinic keratosis of the hands, chrono and photoaging of the hands, hyperpigmented lesions localized on the back of the hands.
20% Trichloroacetic acid, 10% Lactic acid, Kojic acid
Clinic procedure.