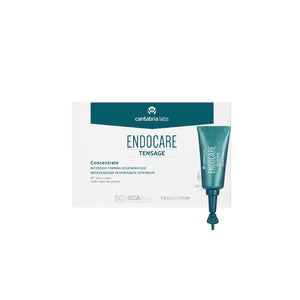 Intensive anti-aging vials that help restore the volume and firmness of the skin, favoring the reduction of wrinkles and fine lines and improving its tone and elasticity. The synergistic combination and high concentration of firming, hydrating and illuminating active ingredients work quickly to give the skin a younger, more vibrant appearance.

It contains a high concentration of SCA Growth Factor Technology, a natural source of dermal regeneration with antioxidant and restorative properties. Clinically tested on photo-aged and altered skin types.


Firming, Regenerating, Antioxidant, Tested under dermatological control.


SCA® Growth Factor Technology,Tensderm,Hexapeptides (Argireline/Seriseline),Alistin, Albatin, Hydrosystem


1. Apply gently to clean skin on the face and neck once a day, preferably at night.
2. Once opened, the same tube can be used for 3 days.
For optimal results we recommend a daily application for one month and repeat the treatment periodically throughout the year.