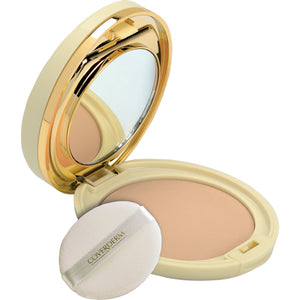 Innovative products especially formulated to combine 3 actions in 1 product :
•All day make up
•Treatment
•Sun protection

MAKE UP - Excellent, long lasting, natural looking, velvety, coloring effect, based on waterproof, oil free formulas with microspheres that reflect for additional radiance.

TREATMENT – Multiple action against couperose, facial redness, dark eye circles and eye bags.

SUN PROTECTION – Safe and effective sun protection based on innovative formulas guaranteeing SPF50+, UVA, UVB, High Energy visible lights and IR.

Based on formulas enriches with MDI Complex, Fucoidan, Vitamine E, Retinol and mixtures of Isoflavones.


Revolutionary combination of advanced technology active ingredients and peptides that mimic the skin defense mechanism.

•Reduces the appearance of blemishes, skin spots, fine lines and wrinkles.
•Specially formulated with active ingredients that not only cover but also treat fine lines and wrinkles.
•Light reflectors that make the skin glow.
•Broad spectrum sun protection in all forms of UVA/UVB/IR/ Blue light (High energy visible light with SPF50
•Velvety textured, Waterproof, Oil Free, Hypoallergenic.
•Dermatologically / Clinically tested.


Mica Distarch Phosphate, Pentaerythrityl Ethylhexanoate, Nylon-6, Polymethyl Methacrylate, Lecithin, Dimethicone, Silica, Titanium Dioxide, Talc, Isopropyl Titanium Triisostearete, Polyethylene, Ethylhexyl Methoxycinnamate, Trimethylsiloxisilicate, Nasturtium Offiacinale Extr., Palmitoyl Oligopeptide, Palmitoyl Tetrapeptide-7, Acetyl Hexapeptide-8,


Sutaible for everyday use.