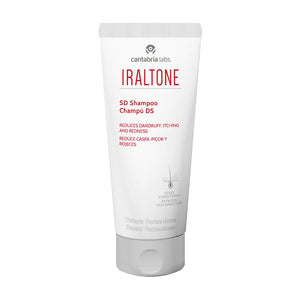 Multi-action shampoo for the treatment of seborrheic flaking scalp conditions.

Formulated with specific active ingredients with synergic activity to regulate sebum, keratolytic, keratorregulatory and antioxidant to reduce dandruff, relieve itching and irritation of the scalp. In addition, it provides in-depth hydration for greater comfort and healthy-looking soft hair.


Piroctone Olamine,Climbazole,Vitis Vinifera,Salicylic Acid,Keratolytic and kerato-regulating active ingredients

Anti-dandruff action.
Relieves itching and irritation.
Sebo-regulating.
Keratolytic.
Antioxidant


1. Frequent use.
2. Apply to damp hair.
3. Gently massage the scalp leaving it to work for 2-3 minutes.
4.Rinse with plenty of water until the product is completely removed.
5. Repeat the operation, if necessary.