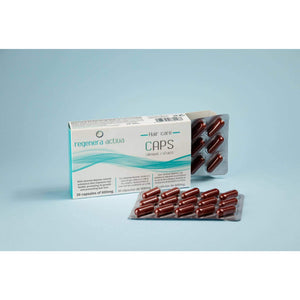 Regenera Activa CAPS is a dietary supplement to help prevent hair loss using proven active ingredients to promote hair growth from within.

Regenera Activa Hair Care Capsules contain a multitude of natural components, such as Serenoa Repens, that make applicable treatments of regenerative medicine more effective, helping to stop hair loss and providing greater moisture, volume and quality.

Not suitable for pregnant ladies.
Prevents hair loss and promotes thicker hair growth!
Healthier and less oily scalp in 45 Days!
Results in 90 Days!



Sereneo Repens, Multivitamins & Minerals


Improvement of hair growth and quality.


One capsule a day.