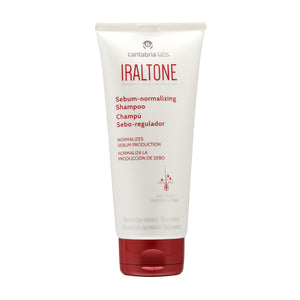 Shampoo that helps control and regulate the production and secretion of oil on the scalp and hair, with powerful antioxidant and purifying activity, reducing the production of sebum and eliminating the build-up of impurities.


Marine algae,Vitis vinifera,Vitamin E

Reduces excess hair oil.
Purifying and antioxidant activity.
Cleans deeply from the scalp to the ends for soft, light and healthy hair.


1. Frequent use.
2. Apply to damp hair.
3. Gently massage the scalp leaving it to work for 2-3 minutes.
4.Rinse with plenty of water until the product is completely removed.