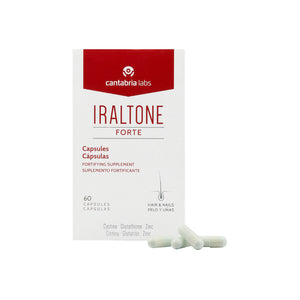 Food supplement that has been formulated to manage acute hair loss and strengthen hair and nails. Thanks to the combination of L-Cystine, glutathione, vitamins B5 and B6, copper and zinc that helps maintain hair and nails. Vitamin B6 is involved in the cysteine synthesis, the constituent amino acid of hair and nail keratin.

Gluten-free.


L-Cystine,L-Glutathione,Zinc,Copper,Group B vitamins

Strengthens weakened hair and nails Gluten-free


Take one capsule a day, preferably in the morning with a glass of water.