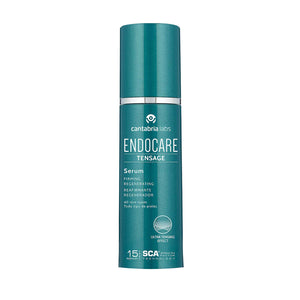 Light serum with easy absorption indicated in all skin types that restores firmness and lost elasticity to the skin.

Formulated with SCA® Growth Factor Technology and Tensderm combined with powerful regenerating, firming and clarifying active ingredients that contribute to the renewal of dermal support structures, illuminating and unifying the skin, and reducing wrinkles and expression lines. Tested under dermatological control.


Immediate firming effect.
Dermal regenerator.
Illuminator.
All skin types.
Tested under dermatological control.


SCA® Growth Factor Technology,Tensderm,Vitamin C,Vitamin E,Nicotinamide


Apply once or twice a day to cleansed skin on the face and neck, gently massaging until completely absorbed