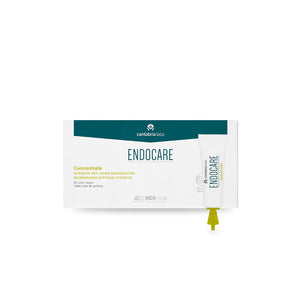 Intensive treatment ampoules to fight visible signs of aging. Its high concentration of active ingredients helps to renew collagen, elastin and hyaluronic acid, essential components of the dermal support structure.

Skin becomes softer, smoother and firmer and wrinkles and fine lines are reduced. In addition, the presence of vitamins C and E helps protect against structural damage caused by oxidative stress.


Intensive regenerator.
Non-comedogenic.
Tested under dermatological and ophthalmological control.


SCA® Growth Factor Technology,Vitamin C,Vitamin E,Hydrosystems (Hygroplex and Pentavitin)


Apply the contents of the single dose to cleansed skin on the face and neck.

Intensive treatment:
Apply one single dose a day, preferably at night, for one week.

Flash treatment:
Apply a single dose before makeup.