Ultimate Guide to Smooth and Hydrated Lips
Everyone dreamt of having the soft and pinkish lips that every Korean girl has. However, since we reside in the tropical Philippines, where intense heat is given, we often have dry lips or chapped lips. Having these kinds of lips are popular at any age like teenagers, and even the elderly! 
If you are wondering how we get dry lips, and how to cure or prevent it, continue reading this article.
Causes of Dry Lips/Chapped Lips:
- Cold
- Heat
- Dehydration
- Exhaustion
- Overtiring yourself
- Skin condition
- Licking lips frequently
Guide for a Hydrated Lips:
- Drink plenty of water.
- Stop licking, biting, and picking at your lips.
- Avoid holding items made of metal with your lips.
- Avoid Spice, Salt, and Citrus.
- Use non-irritating lip balm.
If you want to protect your lips then lip balm is a must in your kit essentials! The main purpose of lip balm is to act as a barrier between your lips' sensitive skin and the outside elements. When applied to the lips, the lip balm's waxy texture ensures that it stays in place. Additionally, lip balm not only avoids chapped lips but also hastens the healing process. While all lip balms are capable of carrying out these fundamental functions, not all formulas are made equal, and prices range widely. Different dry lip issues will be addressed by various lip balm compositions. But if you're looking for a go-to lip balm for your lips, here's what you're looking for!
Need the best lip balm for different types of dry lips?
Save the day with Bioderma Atoderm Lèvres Restorative Lip Balm! You can get rid of your extremely dry and chapped lips using this lip balm. It deeply nourishes and repairs severely injured lips. It calms, instantaneously brings about immense comfort, and leaves the lips feeling supple and velvety. It has a fragrance-free formula that is perfect for everybody, hypoallergenic, paraben-free, and has an easy-to-use applicator tip. Use this daily, seven days a week, multiple times. Apply it directly on your lips as often as necessary.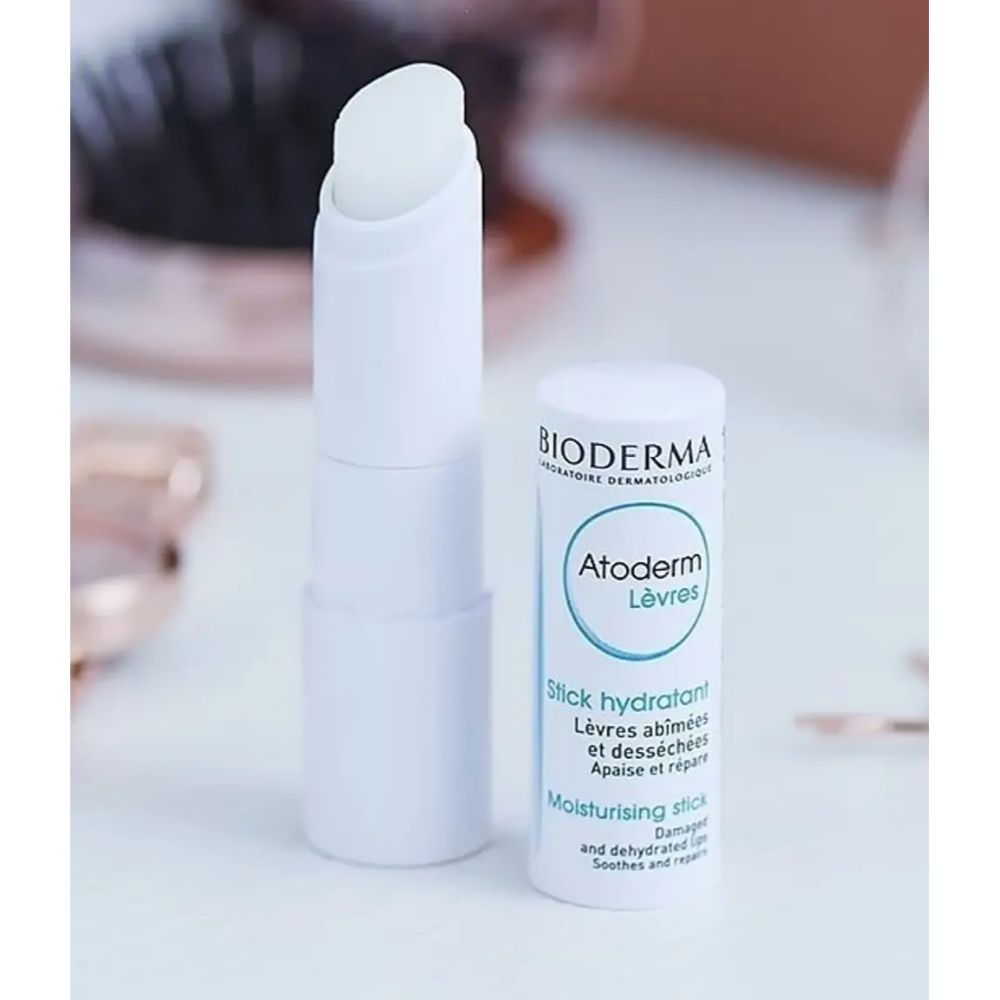 Why Bioderma Atoderm Lèvres Restorative Lip Balm? 
These are some good ingredients that you can find in Bioderma Lip Balm! 
Shea butter is full of fatty acids and has nutrients that can reduce inflammation and treat wounds. It boosts collagen formation and serves as a sun protection measure.
It is an excellent moisturizer because it helps to lock in moisture and protect the skin.
This avocado oil is deeply hydrating and can help stop chapping and dry lips. Its fatty acids and vitamins moisturize and nourish the lips, making them soft and supple. It also offers therapeutic qualities that can mend and soothe chapped lips.
Tested under dermatological supervision. 
Bioderma products are tested under dermatological supervision, so you can be confident now that this product is both effective and secure for you to use. 
Don't let your lovely smile be ruined by your chapped, dry lips! Buy yourself a lip balm to stay protected from the harm of the heat. 
What are you waiting for? Buy your best weapon for your lips and discover which product best matches your skin by browsing DMark Beauty's extensive collection.